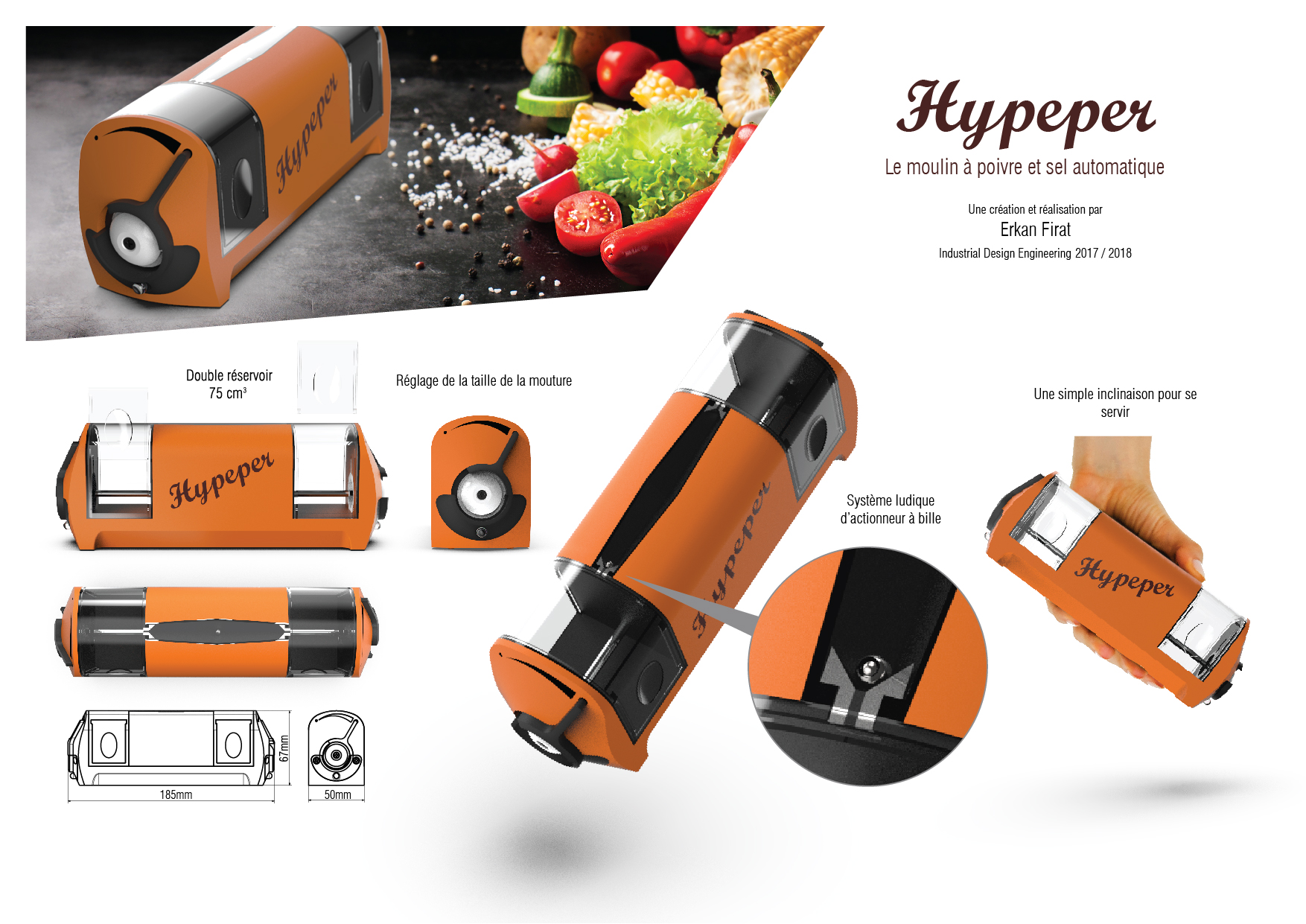 The pepper or manual salt shaker as we know them have been democratized by the famous Peugeot pepper mill and since the rise of electronics we find these compact electric mills that operate at the mere strength of a finger pressing a button.
If the goal with this idea is to simplify the grinding of pepper, because everyone knows that a freshly ground pepper has a smell and taste very different from that already ground, so why not go further?
In addition to our tables we also find a salt cellar to grind the salt, so why not have a mill two in one?
It is with these first questions that I chose to develop this pepper mill that grinds as simply as possible.
During the research phase, I discovered an innovative actuator by drinking from a bottle of water. My mind quickly made the link between gravity and a ball rolling on a slope, like the water that flows with this force.
That's why I used a metal ball that rolls and closes a circuit to start a motor that can grind thanks to the driving force transmitted on the wheels. In order to grind salt or pepper, without having to do more manipulation, the easiest way was still to have salt on one side and pepper on the other. In this way, with a simple movement tilting the appliance to one side or the other side, it is possible to use the desired seasoning. In addition, this rolling ball is reminiscent of wooden maze games and also delight the little ones because of its playful side.